A message from Liam and the team.
We welcome the new that we can commence a carefully planned re-opening from Monday June 8th 2020.
However..
We have to open safely. We understand that patients will have many enquiries going forward but we please ask you to be patient during this first phase and not attend the practice in person as we will not be able to see you without an appointment.
We plan for a phased re-opening prioritising DPAS patients who have been in pain or had severe problems during the lockdown period. We will not be able to make appointments for routine procedures or see new patients until we enter the next phase of our re-opening.
The "New Normal"
During lockdown we have been at the practice preparing for the safe resumption of our services. We have been following the recommended guidelines and protocols put forward by the various regulatory bodies. How services will be provided will be different and you will notice some changes to the way we work. To ensure the correct protocols are followed we will be seeing fewer patients per day in the practice in the earliest phases of the re-opening.
We are grateful for your support at this time and we thank you for your continued patience.
As we move forward through the phases of our re-opening we will use this website to update you…..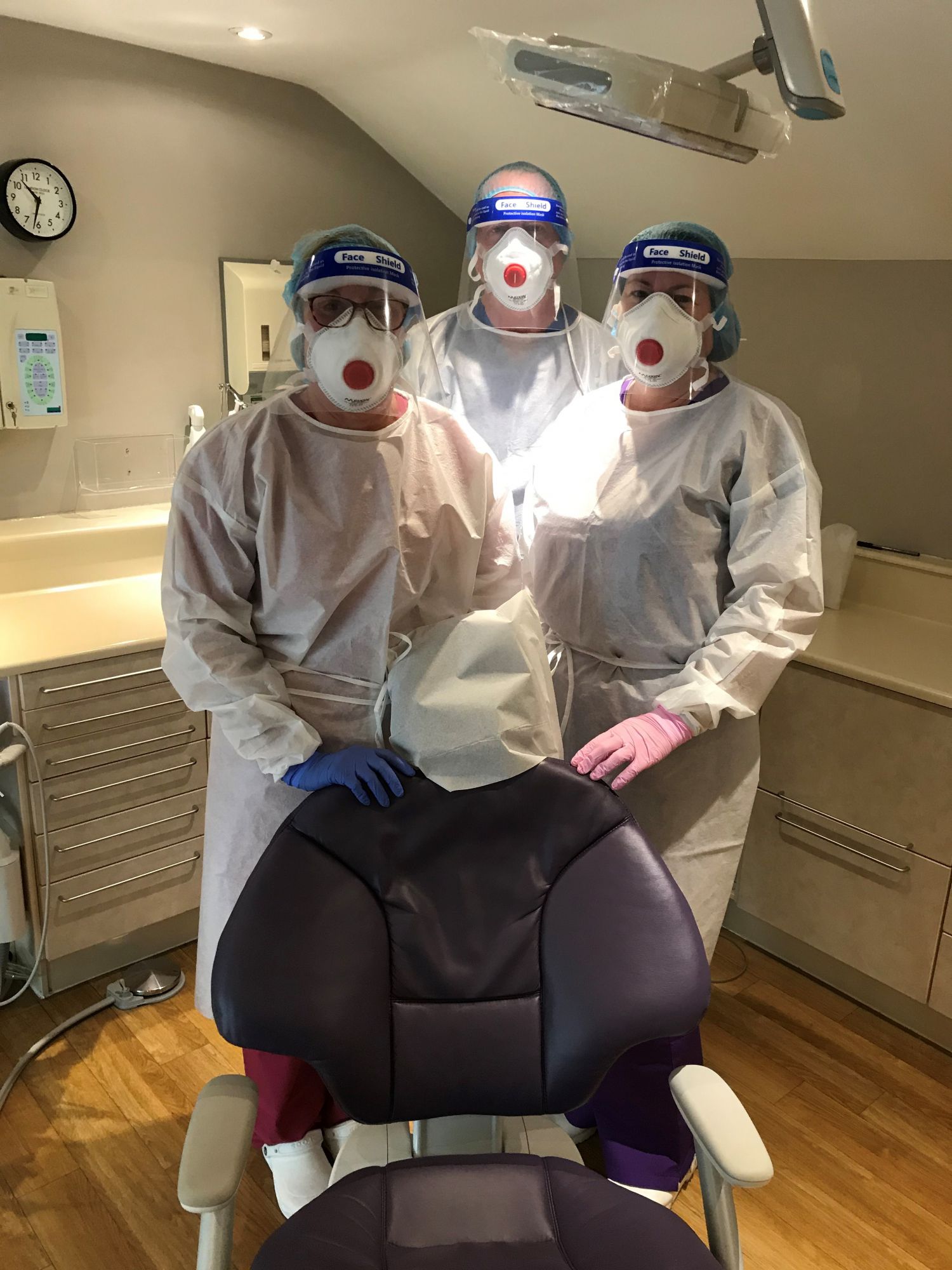 STAY ALERT CONTROL THE VIRUS SAVE LIVES
Providing high quality dental treatment since 2001
We are a well-established family dental practice specialising in dental maintenance, cosmetic treatment and implants. The practice was opened in 2001 and recently registered patient number 6,000. Our highly qualified staff pride themselves on being able to offer the full range of dental treatments available in a friendly, easy-going, stress-free atmosphere.

At North street Dental Practice we aim to provide high quality treatment in a clean, state of the art environment. We are committed to continuing professional education and to keeping up with changes in modern dentistry. We encourage a preventative approach to the dentistry we offer - helping you to understand how to maintain the health of your mouth and keep your mouth free of tooth decay and gum disease.
OUR MISSION STATEMENT
Our aim is to provide Quality Dental Health Care at an affordable price in a Safe Environment. We want patients to feel comfortable with all aspects of treatment including
· Talking about any dental problems they may have.
· Discussing the treatment options available
· Involving patients in decision making where possible then.
· Making the chosen treatment as comfortable as possible.
We encourage people to complain if they feel the treatment doesn't meet their expectations to see if we can learn anything from it and work toward improving what we do and finally we aim to treat all our patients with the degree of respect they deserve.